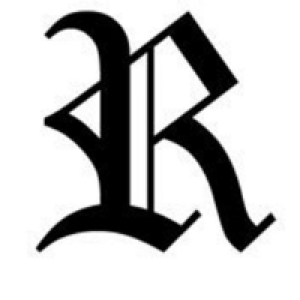 Roses311Sublime
I started writing again in April 2020. I hope to inspire others, just like the many who have inspired me.
Challenge
Challenge of the Week CCXXVI
You wake up in what looks to be a barn, sore & confused. You remember scattered details leading up to this moment, vaguely. What you do remember is seeing your (newly- married) mother or father's significant other approach the vehicle that you were thrown into, as you were blind folded & injected with something that instantly put you to sleep. Panicking, you have no idea if your Mother/ father is facing the same fate. Now what? How did you escape? What was the significant other's involvement & reason behind their actions? Is this driven by a serious motive in their eyes or are they just psychotic & doing it for the thrill? Happy ending, tragic ending or everything in between… the choice is yours. The more detail, the better! Short stories, please. Let's see what everyone comes up with… And go! Prose. will stuff $25 in the digital pocket of the winner. Challenge idea is from Amanda B. Jaworski. Thanks, Amanda!
My True Family
Still groggy, I emerged from what was apparently a live burial in hay. I looked around and found myself surrounded by horses in some kind of barn. It didn't make sense why I was here. I had always been a city girl, I never had any interest in a country life. I had even been accepted into a prestigious big city college to cement my interest in urban jungles.
I felt a small sense of relief that I wasn't amnesiac enough to forget my love for the city life. I mentally continued going over other details about myself in order to confirm what else I could remember.
My name is Ashla Salma. I am turning 18 next month. I will be studying business at that college I mentioned earlier upon my high school graduation in three months. I never knew my mother, but my father has raised me, encouraging my dreams to one day start my own corporation. He also taught me how to hunt, which is one of my favorite hobbies, the one thing I do enjoy about the country. I have had multiple invites to my senior ball, and I am still trying to figure out which one to accept. Oh, now I think I am remembering how I got here....
My dad eloped a few days ago, and I just met my new "mother" shortly after the fact. She is in her 30s, about 10 years younger than my father. Her name is Kari, and despite her ditsy, friendly personality, I felt like there was something off about her. This was confirmed when she drove up to me while I was walking home from school, offering me a ride. I declined it politely, preferring to enjoy the weather and exercise from a quiet suburban walk. She then got out of the car and punched me in the stomach, leaving me breathless. She threw me into the backseat, and I saw my father approaching the vehicle from a distance before a blindfold went over my eyes. I had no way of warning him due to the breath being knocked out of me, and something being injected into my arm stole what was left of my remaining consciousness.
So here I am, in this smelly barn, likely far way from the life I want to partake in. Despite feeling weak, I mustered as much resolve as possible so I can find out where I am, rescue my father if I'm not too late, and give my evil stepmother the boot. My senses were getting stronger, and I could now hear arguing outside. The voices belonged to my father and Kari.
"You won't take her away from me Kari! She's my child, and mine alone!"
"Liar! I am taking her away from you, monster!"
I emerged from the barn and found my father pointing a gun at Kari. Kari's only defense was a black dress that seemed to be all that she ever wore. I felt some relief knowing that my dad was OK, but it wouldn't be over until this vile woman was out of the picture.
"Dad! Are you alright?" I shrieked.
"Of course honey. I'm so sorry I couldn't get back to you sooner. But don't worry, I won't let anyone take you from me ever again."
"Ashla, your father isn't who you think he is!" Kari cried out. "I did what I did to hide you until I could stop his scheme against you!"
"Scheme, what are you talking about?" I asked heatedly. "That's rich coming from someone that punched me in the chest, threw me in her car, then blindfolded and drugged me! So how could my father, whom I have known my whole life, possibly be the one out to get me?"
"Because that's the problem, you haven't known him your whole life Ashla." Kari replied sympathetically. "Your father is a creature that craves the taste of humans. He stole you from your real family when you were too young to remember, and raised you until you were old enough to devour as well. Whether you choose to trust me or not, you have to get out of here!"
My father laughed at Kari's plea before turning back to me.
"C'mon kiddo, you can't possibly believe this ridiculous story! If I was really a sinister people eating monster, why would this woman marry me?"
"It was how I could get close enough to put an end to your plot." Kari explained. "And besides, by us being married I could get the legal responsibility to watch out for Ashla once you are out of the picture."
"Not going to happen you nasty homewrecker, I won't let you damage my family any longer." My father said before handing me the gun. "Go ahead baby, this should be your kill since this woman kidnapped you and made you go to the country without the option to hunt. Well now you can hunt. Stop this vixen from terrorizing any other innocent families in the future."
"Ok." I stammered, pointing the gun at Kari. "Leave us alone, or I'll shoot! But if you leave now and vow to never return, I'll let you go."
"No honey, you have to shoot the evil lady!" My dad protested. "She will just come after us again!"
"Your fake father is right Ashla." Kari smirked. "I'm not going to back down, so you're going to have to pull that trigger if you want to get rid of me."
I had shot plenty of animals in my hunts, but never another person. Still, this one had kidnapped me, and her delusions would remain a threat to my father and I. Feeling cornered, I pulled the trigger.
The bullet hit Kari's chest, then it fell to the ground. My father and I stared at her in disbelief as she gave us a triumphant smile.
"Have either of you ever heard of Hugh's Hero Network?" Kari asked us.
"You mean the organization led by the alien that looks like a human, and his heroes that wear dark helmets that give them access to body armor and weapons that can appear by thought? Also, do they send threats to a place called the Reflection Dimension, where those threats have the opportunity to reform and become productive members of society?"
"Very good, you are well informed." Kari told me. "The way you phrased that leads me to believe that this is what you were taught in school."
"Maybe I was." I said with resolve, while also fearful of what this apparently bulletproof woman was going to do next. I also wondered why she was even bringing up Hugh and his famous network to begin with. Was she a member?
"I see the gears turning in your head, so I will answer your unspoken question. I am not a member of Hugh's network. I am actually opposed to them. But we'll get to that later. The reason your gun didn't hurt me was because a warlock gave my body the same abilities that one of Hugh's helmets provides to one of his flunkies. So my skin is as strong as their body armor, and bullets won't break me. I also can store weapons within myself as if I was wearing one of the helmets, which I can summon by thought anytime. Here, I will show you."
A gun appeared in Kari's right hand. A laser shot out of the gun and blasted through my father's chest. Before he fell dead to the ground, his body transformed into the form of a fanged humanoid coyote.
"Father? Daddy?" I asked in shock, as tears streamed down my face. Kari walked over and embraced me, and I sobbed uncontrollably in her arms.
"I'm sorry child, that monster was never your father." Kari said tenderly as I continued crying. Once I finished letting out some of my sorrow, Kari continued to speak to me.
"That beast took on my husband's appearance.... my real husband. That is how I knew he was a fraud. We were able to uncover his real nature, and learned that he has been stealing children from their families after snacking on them, then posing as their parent and eating them once they grew up. This cycle has gone on for years, but today my dear, we put an end to it."
"We?" I asked. "You said you were against Hugh's organization? Who are you with?"
"A group that will put them out of business, permanently. My name really is Kari, but I also go by the name Anti-Hero, because I stand against the fraudulent heroes from Hugh's network. Because of them, my sweet husband is trapped in the Reflection Dimension. They aren't really protecting anyone. After all, have you seen anyone from their network here to help us tonight? We are going to eliminate them, then we will act as heroes that truly save others, including good kids just like you Ashla."
It was true, I had learned much about Hugh and his hero network in school. Yet I had never once seen anyone from his worldwide network, even though I lived near a big city. I had been groomed into becoming a meal by a beast that was pretending to be my dad. And the one that rescued me was Anti-Hero, not a member of Hugh's network. Worse of all, this monster had done this to multiple families, and Hugh and his team never did a thing to help any of them. I didn't know all of Kari's story, or even much of anything about this group that she belonged to. But her actions tonight made me a believer. I wanted in.
"Kari... Anti-Hero.... mom? Will you take me with you? I want to help you all destroy Hugh and his fake heroes. Teach me, and I'll help you all get it done!"
"Yes my child. Welcome.... to your true family."