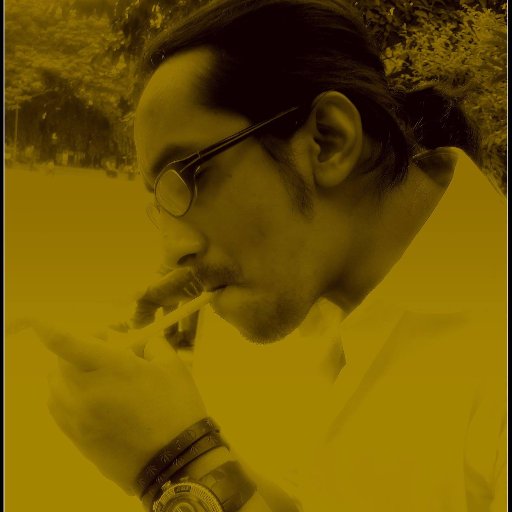 Yppab_Demha
Hallucinate Boy, Obsessive-Narcissistic, Soul-smoker , Metal-Head
Memory Loves Hypnotism
We'll bloom on the rainy clouds
we'll drink bourbon in the stars space
We'll bliss by the shining moon
We're just a verse of feelings
crawling in years of the stanza
and penned on the phrases of wind
How we could be
the together true in life
the amassed promise above lies
How we would be
the soul light in the naked dark
Though the days are shortening
We've never been the dreamt
Though the nights are long
We've never been the fallen asleep
1 May 2017
Epigrammatic Kiss
Would you be my darling
giving me kiss back?
I'll gift you majesty,
within the feel of imagery confession
14 June, 2017
Challenge
We lost a lot with the passing of Chris Cornell. To many, he was a mentor, a brilliant writer; an inimitable voice. Until June 30th, this challenge is for the friends and fans to write their stories, poems, tributes: anything about him. We will be putting together a book for the Cornell family, of the posts entered, as well as making copies available for purchase, donating all proceeds to suicide prevention. In partnership with Seattle Refined, the most shared post will be read on air, and posted on seattlerefined.com.
Higher Above Death
"I saw the heaven
when it makes
a gloomy sense in the blues sky
I felt the heaven
when I wander
silent in your sleep
Moon in the outside
reading your dream
And I'm searching
the piece of poetry
that supposed to be
the higher sense of the heaven
In my head,
I'm watching the clouds
rolling over in my sight
In my vein,
I'm pushing the torment
feeding the hungry blood
I can't be the spurious mind
I would be a ramble silence
Moon in the outside
Reading your dream
And I'm looking for free highway
that supposed to be
Freedom footing above the heaven"
Written on: 24 May 2017
Tribute to Chris Cornell