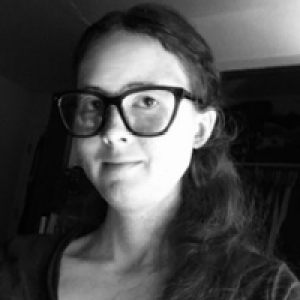 nightscribbler
I love words and ideas. I write to express my inner thoughts to the world in the form of stories, poetry, and random scribbles.
Chapter 46: Farewells to Kith and Kin
Berlin, Germany – Summer 1890
Etta Mae Kincade alighted from the carriage with the help of her driver and found her footing on the uneven pavement. She took in the bustling thoroughfare as she smoothed her dress and adjusted her hat so the ribbons and feathers lay just so.
Then, thanking the driver, she tipped him generously, asking him to wait for her return, and turned to join the flood of eager spectators. They were all there for the same reason: the world-famous traveling show, Buffalo Bill's Wild West and Congress of Rough Riders of the World, had come to Europe once again, and Etta had been just lucky enough to be in Berlin on the exact date of the performance.
The news in the city was that Kaiser Wilhelm II himself had recently gotten a private performance in which a famed young female sharpshooter had shot a cigar right out of the Kaiser's mouth. Now the rest of the city and half of Europe were here to see it for themselves.
Etta had been traveling through Europe and parts of Asia for the past few months. Maybe it was a bit reckless to do at her age, and alone at that, but she didn't know how much time she had left.
Since the death of her beloved James, Etta had been feeling the life force seeping from her in gradually quickening succession. She'd known she needed to prepare Chadlynn for her departure before she undertook this journey. And when Etta left Sam and Chadlynn's farm on the eastbound train, she knew it was for the last time.
She thought Chadlynn suspected the same, from the unending rivers cascading down the younger woman's cheeks as Etta waved from the departing train. Chadlynn had thrown herself into Sam's comforting arms when she could watch no longer, and Etta withdrew from the window and faced forward as the tears began to flow down her own cheeks.
She wanted to see the world before she left it. This trip was a last hurrah of sorts, a final goodbye to this mortal world as she departed to join James in the immortal one.
Etta was not sorry to leave; it had been a good life, full of adventure and bursting with love and joy. She had no regrets, save for the dear ones she would leave behind.
This was partly why a trip was a good idea: let them get used to her not being around for a while; then, they might not take her death so hard. She shook her head at herself. Well, at least it was worth a shot.
Anyway, she'd enjoy herself while she was here. And what luck to be in the city at just the time the Wild West show was performing.
Etta had heard of this band of circus-like performers; they accomplished great feats of skill, bringing to the world the wonders and exotic flair of the grand, wild American West. They had performers of every kind, from riders and sharpshooters, to cowboys and Indians, to Turks and Mongols decked out in their traditional costumes. Events ranged from staged races, shooting matches, and reenactments of common western scenarios such as Indian attacks on wagon trains and stagecoach robberies.
It was a world Etta Mae knew all too well, having lived her whole life as a main character on the western stage.
She finally found a seat in the crowded stands surrounding the arena just as the show began.
Oh, it was such fun. She hadn't laughed like this in ages. She oohed and ahhed with the crowd and cheered and clapped with the thundering applause. Smiling at the awed Europeans on every side of her, she knew they'd probably never seen anything like it. The American Wild West was as foreign and exotic to them as their own lands and peoples were to her fellow Americans.
Still, Etta enjoyed the performances as enthusiastically as anyone else. One of her favorite parts was the reenactment of the Pony Express. She and James had known Buffalo Bill personally back then, and it was strange to see him again from a distance, performing on a stage the stories that they'd lived through in years past.
Oh, did that bring back memories from her wild youth: running like the devil to escape chasing bands of Indians or no-good thieves, pushing through blistering heat, withering winds, and winter snow, crossing high mountain passes and wide desert plains, camping under inexpressibly beautiful starry skies, stumbling into each station ready to fall off her horse from exhaustion.
Every day a new, thrilling adventure.
She'd give a great deal to go back and taste those winds of freedom again for just a minute.
"And now," rang out the rich voice of the show announcer, "we will give up the stage to one of the finest sharpshooters of the century, the wondrous, the peerless, the fantastic lady crack-shot of the West, 'Little Sure Shot,' Annie Oakley!"
Applause broke out, and Etta stared transfixed at the little woman who strode out into the middle of the arena holding a rifle and sporting a confident grin as she waved at the spectators. So this was the famous wonder of the West who'd shown off for the Kaiser. She was dressed in a sharp western-style uniform complete with cowboy hat and boots, distinctly American in every way, and Etta's heart swelled with pride toward this female sensation that reminded her so much of herself when she was young.
Annie performed several nearly impossible shots, ones Etta would have struggled to achieve, with perfect ease and grace. She shot backwards looking into a mirror and, for her final act, shot a cigar perched casually in her own husband's lips. Etta felt the collective relief of the crowd when the smoke cleared and Frank Butler was holding up the smoking stub of his cigar.
After the show ended, Etta was making her way along the slowly moving current of bodies toward the exit. She looked down to clutch her reticule tighter in preparation for returning to her carriage, but her hands were empty. Somewhere along the way she'd misplaced it.
Fighting against the flow of outgoing spectators, she headed back toward where she had been seated.
Several minutes of searching, however, turned up nothing. Etta was puzzled, but not overly worried. The bag hadn't been carrying anything of great value besides around twenty dollars. She had more money back at the hotel.
Etta prepared to head back toward the exit when she heard a delicate voice call out in an American accent: "Excuse me, ma'am. I believe you were looking for this?"
Etta turned and saw none other than Miss Annie Oakley standing before her with a smile and an outstretched hand. Etta took the bag and tipped her head graciously.
"I thank you, Miss Oakley."
"Annie, please."
"Thank you, Annie."
"My pleasure, ma'am…Miss…" Annie trailed off, clearly wondering the name of the woman she'd just assisted.
"Etta Mae Jenkins," Etta offered. Why had she felt compelled to give her maiden name? Something about this place, this setting, was causing Etta to revert to her old life.
Annie repeated the name to herself. "Etta Mae…Jenkins…Jenkins?" She jerked her head up, looking Etta directly in the eye. "You aren't by some miracle the Etta Mae Jenkins, lady crack-shot of the Pony Express?"
Etta's jaw dropped open. "I, well, uh, yes, I am. That is, I was."
"Well, land sakes alive!" Annie exclaimed. "Frank!" She motioned to the man standing fifty paces away on the torn-up dirt of the arena. "Frank, get over here, quick!"
Her husband joined them with a curious glint in his eyes. When Annie eagerly explained who Etta was, he appeared just as excited.
"I beg your pardon, but…how do you know me?" Etta asked, befuddled.
"Well, you're only one of my girlhood heroines, Miss Jenkins," Annie said. "Ever since I got interested in shootin', I was hungry for anything I could learn about guns and sharpshootin' and stories about famous gunslingers and crack-shots. I 'specially loved the stories about females; made me realize I could be like those incredible women of the West. And you're one of 'em. Heard about you from a former Pony Express rider I met when I was fifteen. And then when Frank and I joined up with Buffalo Bill, he told me more about you, knowin' ya personally."
Etta was stunned.
"Speak of the devil—hey, Billy! Over here!" Annie shouted at a distinguished, white-bearded man across the arena and motioned vigorously.
"Well, goodness gracious, if it ain't Etta Mae Jenkins herself," Buffalo Bill Cody exclaimed as he crossed the distance between them. He let out a great laugh and Etta couldn't help joining him.
"After all these years," he said, shaking his head.
"I'm surprised you recognized me," Etta joked, a twinkle in her eye.
"Why, Etta Mae, you know I could always pick you out of a crowd of pretty faces."
"Oh, fiddlesticks," Etta laughed, her cheeks reddening. "Regardless, it is good to see you again."
"Likewise, Etta Mae, likewise." Buffalo Bill grinned widely. "What are you doing in Germany?" He glanced around her. "How's my man James these days?"
Etta's face fell immediately, and the three people around her sobered. "He's been gone three years now."
"Ah, my deepest condolences, dear Etta Mae," Buffalo Bill said. "He was quite a remarkable man, and one of the best riders we ever had."
"Indeed, he was," Etta agreed. She took a deep breath and forced a smile. "I am traveling the world, finally. My daughter is grown and married, with children of her own, and I thought it high time to see the world before it comes time for me to leave it as well."
"A fine idea, at that. Although I 'spect you will be around for many years to come. You're as hale and healthy a woman I've ever seen." Buffalo Bill winked.
Etta smiled serenely. "We shall see."
~~~
Lander, Wyoming – September 1890
Paris, France: We regret to inform you that Mrs. Etta Mae Kincade was found in her hotel room this morning. Appeared to pass peacefully in sleep. More details forthcoming.
Chadlynn felt the telegram slip from between her fingers as she sagged against the wall, seeking support. Vaguely, she felt Sam hold her up and guide her to the couch.
"It's happened," she whispered, her voice hoarse. "She's gone, Sam."
"Yes, my dear Lynnie. Your mother has gone to join your father in the great cloudless beyond." He kissed the top of her head and pressed her tightly to his chest as great sobs released themselves from her throat.
Little voices came from the kitchen as the back door opened and closed. Two pairs of feet ran into the room and tumbled onto the couch between Sam and Chadlynn.
"Mama, Mama, what's wrong?" came little Vivian.
"What's the matter, Mama?" echoed Violet's softer voice.
Chadlynn sniffed loudly and wrapped her arms around her girls, giving them each a kiss. "My little darlings. Your grandmother has gone to heaven."
Vivian and Violet looked back at their mother, their matching brown eyes wide and solemn.
"You mean she went to be with God?" asked Vivian.
"Yes, my little Viv. She went to be with God."
"She's not coming back to see us?" Violet wanted to know.
"No, sweet Vi, she's not coming back."
"But…" Violet seemed to be thinking deeply. "We will see her again someday, won't we?"
Chadlynn nodded wordlessly, the tears beginning to escape from their prison again.
"Indeed, Vi!" Sam said, lifting Violet up high so she giggled and then cuddling her to his chest. "We will see her again, and your Grandfather James as well. They are both waiting for us in the sweet by and by, in the land that is fairer than day." He smiled at the twins, who looked particularly thoughtful for their five years.
"That's silly, Papa," Vivian broke in. "How can a land be fairer than day?"
Sam seemed to puzzle over that. "I'm not sure, my child, but that's what the song says."
"You should write a better song."
"Maybe you should, Vivian," Sam said, tapping her on the nose. Her childish giggles filled the room and spread to Violet, their innocent laughter bringing a blissful lightness to the room.
Chadlynn and Sam smiled at each other. The girls had been their saving grace throughout the months following Etta's and James' departures.
"All right," Sam said, standing up and causing a cacophony of tumbles and squeals as the girls struggled to hold onto him. "Who wants to go help Papa milk the cows?"
"I do!"
"I do!"
Both girls then started arguing over who got to help milk the cows.
"Now, now. Quit your fussin'. Both of you can come."
Chadlynn laughed as the troupe headed toward the door. Yes, she was devastated at her mother's passing. Yet, she knew that as long as she had her beloved Sam and her girls to comfort and strengthen her, she could face whatever this world had to offer.
Picking up the fallen telegram, she read it again, blinking the tears from her eyes, and folded it carefully and placed it in the cupboard drawer along with the letters her mother had sent from her travels. Then she went out to join her family.
~~~
April 14, 1891
Dear Father,
I hope you are well. I have exciting news. I believe you have heard of the upcoming opening of Carnegie Hall here in New York; well, would you guess? I have been invited to participate in the Hall's inaugural concert on May fifth! I will be playing with the New York Philharmonic orchestra, along with a number of other skilled musicians, and I feel utterly inadequate for the task. Nevertheless, I will enjoy it and make the most of it as an opportunity I will never have again in my life.
Of course, I must insist that you be present for my performance, Father. As kin to one of the performers, you will certainly be admitted free of charge, and Frank, too, if he feels up to it. Please tell him I long to see him, Father. I know he is in a state from the lingering amnesia, but he cannot give into it. I have heard that many former soldiers and people in violent situations suffer such ill effects from the trauma inflicted. But there is hope for him. There must be. I believe a night of glorious music may be just the cure…
William looked up from reading Randolph's letter and sighed blearily. "What cure?" Lifting his glass, he added, "This is the only cure to what ails."
He took another long swig and frowned when it drained to empty. Rummaging through the boxes and junk cluttered around his chair, his fingers closed around the half-full brandy bottle, from which he tipped a generous amount into his tumbler. Then he sat back and nursed it, staring out the window at nothing.
With a startled laugh, he realized he couldn't remember the last time he was completely sober.
A shadow crossed over his face in the already gloomy room. Tilting his head up, he saw a pair of fiery green eyes looming over him, and he felt the slightest bit terrified. Muted, of course, from the influence of the alcohol.
"Oh, Azalea, what brings you here?" he said as nonchalantly as he could muster, trying not to slur his words.
She didn't reply at first, merely eyeing the bottle of brandy and the tumbler that seemed permanently attached to his person now.
"Why the frightful look? I suppose I must look a sight."
She propped her hands on her hips. "When was the last time you bathed? Or ate a decent meal? Or went to see your son?"
The disapproval oozed from her tone.
"I'm not sure. A couple…days ago." He answered the first two questions, hoping Azalea wouldn't repeat the last one. "Maybe."
"Why, William? Why do you do this to yourself?" A hint of pity entered her eyes, and William grimaced.
"I don't have the strength to do anything else."
"But you'll never find the strength you need unless you get sober. You'll never recover and get back to living your life unless you do something about your condition. You might…die if you don't, Will. You know what the doctor said—"
"Oh, hang the old doctor. Don't you get it, Azalea? I don't want to be sober anymore. It—hurts too much."
"Will, that's why you need us, your family. Please, let us help you."
"Us?"
Azalea nodded, and William noticed a tall, silent figure standing behind her in the shadows. Funny he hadn't noticed before.
"Well, Jeremy." William raised his glass in mock salute. "So you're back, too? Come to help pull your poor 'dopted uncle outta Hell?" He thought he saw Jeremy's head shake side to side. "Ah, no matter. It won't do any good. I'm headed there a'ready. Devil's got his claws in deep."
"Uncle William, don't say that."
"Why not? We all know it. I'm good as done with this miserable life. Just have to wait until it comes and takes me away."
"Will, what about Frank?" Azalea asked.
At the mention of his son, William hesitated with the glass poised at his lips. "What about him?" he asked evenly.
"He's your son! And he needs you, desperately. He needs his father."
William gulped, avoiding Azalea's gaze. "What could his poor, old, broken father do for him? He needs better care. The people at the institution, they'll be more suited for that."
"I disagree," Jeremy said firmly. "What he needs is his father. His flesh and blood. A family member who loves him and will promise to be there for him no matter what. Though my adoptive family is now as dear to me as my own mother and father, nothing can replace blood," he said, softer now. "I know that to be true. Don't lose out on this chance, Uncle. Please don't do something you'll regret."
Silence stretched as William recalled how Jeremy had lost his father as a baby and his mother in the Chicago fire so many years ago. He felt vaguely apologetic, but it couldn't pierce the haze of hopeless indifference that had been pervading his being for too long.
"I'm too far gone now, Jeremy. I'm sorry." He glanced at Azalea. "Go do what you can for Frank. Give him the motherly care only a woman can bring. Tell him—tell him…to go see Randolph perform at Carnegie Hall." He thrust the letter into Azalea's hands.
"And leave me be."
~~~
Carnegie Hall, New York City – May 5th, 1891
Randolph took a deep breath and surveyed the buzzing auditorium from backstage; it was filled to the max with eager patrons. And well they might be. This building was a feat of architecture, a wondrous marvel of stone and marble and red velvet that would last for centuries to come. And the acoustics of the place…he'd never experienced anything like it.
As nervous as he was, he couldn't wait to overflow the hall with the glorious strains of Beethoven and Tchaikovsky. Mere minutes were left until his performance.
He'd been overjoyed when a horde of his relatives had found him earlier while he'd been assisting with setting up the stage: Azalea, Charles, and Jeremy; Fiona and Arthur and their five children; Cora and John and their young son Harry; even his brother Frank had made it, and Randolph had embraced him heartily, bringing a smile to Frank's face.
The only person missing was his father. When Randolph had inquired of his aunt softly, she'd only shaken her head sadly.
So, his father still insisted on drowning his sorrows. Randolph's heart ached for him, but there wasn't much he could do unless his father made the choice to come out of it himself. You couldn't save someone who didn't want to be saved.
The sounds of the orchestra warming up reached his ears, and Randolph put all other thoughts aside for now.
It was time for his moment to shine.
~~~
New Orleans – July 1891
Halting piano sounds filtered from the music room next door to the drawing room where the rest of the Brimford family was gathered.
"Would you listen to her play, Arthur?" Fiona said, a proud smile stretching over her face. "She's barely stopped touching the keys since we found that old piano."
"I believe the greatest measure of thanks belongs to Randolph," Arthur grinned. "I think she fell under his musical enchantment during that concert. I'd never seen her eyes sparkle so."
"Yes, I as well. Our Rosie is certainly destined for great things." Fiona ended a row of her knitting and flipped it around to start again. She paused, a thoughtful gaze in her eyes. "Dear, should we begin to make plans for music school, or a tutor? After all, she is already twelve. Many a prodigy has started years younger, you know. Too bad we did not discover her affinity earlier."
Arthur considered this. "Perhaps I shall write Randolph and ask his advice. I hardly know whether our Rosie is a prodigy, though."
"Pshaw, of course, she is. Just listen to her!"
The two listened for a few minutes to the eager efforts of their daughter; though she missed a note here and there, and the rhythm was not quite right, the girl plowed through magnificently for one who was practically self-taught as yet.
"I suppose Randolph will perceive her projected abilities more readily."
"True," Fiona murmured, counting her stitches. She glanced over at nine-year-old Owen, lying on the floor on his stomach and whose head was currently buried in a copy of The Strand literary magazine. "And which story has you so entranced this time, Owen?"
Unsurprisingly, she had to call his name at least twice more before he finally looked up. Wordlessly, he just raised the magazine up and let her read the title herself. "The Adventures of Sherlock Holmes, by Sir Arthur Conan Doyle. I like his name." She glanced at Arthur with a grin. "Another mystery, I suppose?"
Owen nodded, clearly annoyed by his mother's interruption.
"Oh, I recognize that look," she said with a wave. "Do go on back into your fantasy world, son. And I apologize for bothering you."
She let out a brief laugh and then focused her attention on the other three children. Owen's twin, Diana, was sitting cross-legged while fashioning a slingshot with a forked stick and twine. Six-year-old James was building a tower out of wooden blocks; and baby Artemis, Artie for short, was napping in her cradle, a blissful smile on her face.
Fiona called Diana's name and motioned to her to sit more ladylike, to which Diana gave a sour expression, but complied.
"Frank appeared greatly improved from the last time we saw him," Arthur stated.
Fiona nodded. "Cora seemed in better spirits, too. In fact, I think all of us were somewhat cured by that concert. Seems that music is indeed a miraculous tamer of even the wildest of beasts."
Arthur snorted. "Frank and Cora would have something to say about that particular label, I think."
"Ah, but who is to say I was referring to them?" Fiona said with a mischievous glint.
Arthur shook his head. "And I suppose it is I to whom you were referring?"
Fiona only smiled enigmatically.
~~~
New York City – October 1891
Charles Kincade hurried his way down the grand wooden staircases and columned halls of New York University, which had been his home for the past three years, toward the crowded main lecture hall of the School of Law.
He had awakened late this morning after staying up half the night to complete an essay assignment and had just dropped it off at his professor's office, but now his lateness was threatening to deprive him of this special event he'd been anticipating for weeks now. Even if he had to stand at the very furthest corner of the highest balcony, he was determined not to miss the guest lecture by a prominent judge here in New York, Justice Walter Lloyd Smith.
Justice Smith, Charles' newest hero and idol, was recently appointed to the New York Supreme Court, and had been invited to address the student body at the university.
Charles had still not lost sight of the dream he had carried in his heart since a teenager: to become the greatest judge in the state of New York, and if possible, the United States. He would be known for his sagacity and just rulings in the courts, bringing order and progress to society. He would accomplish what no court of law had done before, whatever that may be (he did not know what; he only knew he would accomplish it), and his name, Justice Charles Henry Kincade, would resound in the hallowed halls of every law school, courtroom, and civic building throughout the country.
Charles was just a few months away from graduating with his Juris Doctor degree. From there, he would take the bar exam, and then secure a position as a lawyer here in the city while he worked toward his goal of becoming a judge. The only thing to detract from his passion and determination was the somewhat recent death of his father.
Though it had already been four years, Charles could not fully blot out the bloodstained image of his father dying in front of his eyes. Oliver had been his greatest supporter, and had given his blessing to Charles' plans to attend NYU that fall.
Then, without warning, his father had been snatched away from him, and Charles had nearly canceled his plans. It was only by Azalea's fervent imploring to not give up that Charles had begun his first year of law school.
"Your father would have wanted you to follow your dreams," she'd reminded him through the despair and gloom.
And that was the memory he'd carried in his heart these past four years, the memory that had gotten him through many a weary night.
These, and many similar thoughts, ran through his mind as he pushed his way through the rows of lecture seats, finally glimpsing an empty one a third of the way down the aisle.
Well, more like half a seat. Bodies had smashed their way in so that some seats were nearly occupied two a piece, despite the narrowness and nonexistent padding of the wooden seats. Charles could not see his seatmate until he had fallen, half out of breath, into the seat.
He heard a soft—and surprisingly feminine—voice murmur an "Ouch!" whereupon he quickly turned and offered his apologies to the lady.
"My deepest apologies, dear lady, I did not mean to crush you."
The woman was younger than he'd imagined, perhaps a few years older than himself, her hair a shade lighter than raven black and her hazel eyes clear and perceptive as they scanned him over.
She dipped her chin in acknowledgment and turned toward the stage, smoothing her skirts and clutching her reticule in her pale hands. Despite her sharp appearance, she seemed just slightly uneasy.
Charles tried not to stare, but she was extremely attractive. "Where are you from, Ma'am?" he ventured, then thought that was probably a foolish question. From all appearances, she was most likely a socialite residing right here in New York City.
The lady turned and gave him another piercing gaze, causing Charles to falter. Just as he thought she was going to ignore him, she opened her mouth and he heard the most musical voice.
"I come from Virginia."
"Indeed?" Charles replied eagerly. "Why, that is my home of origin as well! I hail from Galena." When she knitted her brows in confusion, he added, "Ah, it is a small town of no consequence, southwest of Roanoke."
"My parents reside in a small township near Richmond," she said, her subtle southern accent beginning to show.
"Are you a farm girl, then?" Charles inquired rather boldly.
Her eyebrows narrowed once again, this time with a defiant arch to them. "Former," she corrected firmly.
"Of course," Charles responded, grinning. He was suddenly feeling quite happy and wide-awake, for what reason, he couldn't tell exactly. But now he was looking forward to the upcoming lecture even more than he'd realized.
He glanced toward the stage and saw one of his usual lecturers preparing to approach the podium. Sitting at the back of the stage, facing the audience, were two other men, one of which he recognized as the esteemed Justice Smith.
Lowering his voice slightly, he turned to the young woman again. "May I introduce myself? I am Charles Kincade."
He offered his hand, which she took after a moment of hesitation. "Miss Kate Rodney."
"Well, Miss Rodney, and who are you here with?"
"Whatever do you mean, Mr. Kincade?"
At her confused look, he continued, "Did you come to visit a family member, acquaintance, friend? Which man here got you into the lecture?" He chuckled. "You must be an exception, as I don't see any other women in here." He glanced around playfully, as if searching for her companion in the individuals surrounding them.
With a sudden jerk, Miss Rodney extracted her hand from his grasp and faced the stage again, her jaw tight and eyes fixed in cold detachment.
Charles stared in shock at her abrupt withdrawal. "I do beg your pardon, ma'am, was it something I said?"
"You are an astute one," she muttered.
Charles realized that she was mocking him. Instead of being insulted, he was more intrigued. Who was this fireball of a woman? And what the deuce had he said to offend her?
Finally, she sighed and faced him at an impersonal angle, as if he were of no more significance than a bug she was forced to deal with. "I am a student at this university, Mr. Kincade."
He tried to reply, but his mouth just flapped like a fish.
"I am studying to become a lawyer," she added, arching a brow for emphasis. Charles shrunk into his chair away from Miss Rodney, wanting to make himself as compact as possible.
Ah. Now he understood. There he went stuffing his foot into his mouth again.
It wasn't his first time doing so, and it wouldn't be his last.
~~~
Dublin, Virginia – March 1892
Uncle William was in another fight. This time, over a bottle of whiskey at the pub down the street.
The intoxicated stupors had been getting worse, leading to violence and fits of rage. Jeremy had volunteered to be his uncle's unofficial caregiver, but Jeremy was beginning to consider his role as more of a warden. He was living with William for the time being, but even then, William managed to get into trouble.
He wasn't in good shape these days; his health was rapidly deteriorating, yet he refused to change his lifestyle or accept any offers of aid. Jeremy's heart hurt watching his uncle drive himself into the ground. What could he do? He felt helpless most of the time.
"Uncle William, let it go and come with me. You need to get yourself to bed." Jeremy reached out to take his uncle's arm, but William just shoved him away and kept on whaling on the poor drunken sop beside him.
"Uncle Will!"
"Beat it, Jeremy. Told ya…don't need you to look after me…not some helpless old foozler…"
Jeremy sighed. By the clock over the bar, it was nearing three in the morning. He'd gotten no sleep so far tonight and hardly any the night before.
After many minutes of clever persuasion, Jeremy coaxed William from the bar and pulled him toward the door.
"Wait here, Uncle, while I go borrow a lantern from the shop next door."
Jeremy left William sitting on an overturned barrel and headed down the boarded walk. When he returned several minutes later, his uncle was missing.
Scanning the darkened street urgently, Jeremy glimpsed a dark human-shaped lump lying at the mouth of an alley. He gasped and ran toward it…
~~~
Chadlynn jolted awake and sat up in bed, breathing heavily. Sweat beaded on her forehead and she pushed away strands of hair that had stuck to her face.
No, she begged. No, no, no…
"Please, no," she whispered hoarsely.
"Lynnie?" came Sam's groggy voice as he stretched his hand out to touch her arm and then sat up beside her. "What is it? Another dream?"
Chadlynn sat frozen for another few seconds before nodding reluctantly.
Sam was quiet for a minute. Then he asked softly, "Who was it about this time?"
Chadlynn shook her head, feeling the tears trickle down her cheeks. She sniffed and shuddered as the dream, no, nightmare, washed over her again.
Never had one of her dreams not come to pass before. But this one…it couldn't be…not again. Why must she keep witnessing the horrible fates of her beloved family members? It was too cruel.
"Who, Chadlynn?" Sam repeated.
She turned to face him, letting his warm, dark eyes steady her in the night.
"Uncle William. He's…I think he's dead."