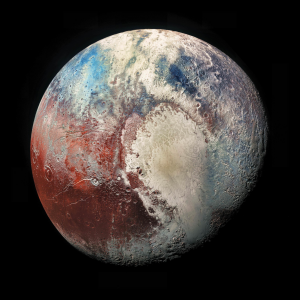 plutoocold
Amateur writer :)
Chapter 3
Roan was starting to get really annoyed with these reporters. It had been a week since the conference where they had unmasked themselves, and apparently it was almost the breaking point for those vultures.
"Geronimo! Geronimo!" The gaggle of reporters called. She glanced over for a second, and saw they had a TV crew with them. And some poor freshmen caught behind them, trying to get through the school gate. Time to be a hero. She walked over, and they ruffled their feathers.
She smiled politely, and said "Good morning, I'm sorry but you're blocking the way of a couple students trying to get through." There was a slight shift in the crowd, and two small bodies squeezed through. The reporters were clamouring for her attention. One of the kids shot Roan a grateful look, and the other didn't even look at her. Not bad.
"I'm going to have to ask you to leave," she said to the cameras and recorders in her face. "I need my education, and you are still blocking the school entrance. The other students need to get in too." She turned to leave, and the calling got louder.
"Why didn't Rellik unmask himself?"
"What about Mayhem and Nova?"
"What does the Director think about the Indian laws?"
That was the last straw. She whirled around and stalked back to the vultures, their teeth bared in grins. "Who said that?" She asked. Her tone had an edge to it, and the reporters picked up on it. A thin man in the middle of the pack raised his hand and repeated the question, much to Roan's distaste.
"How very ignorant of you," she said coolly. "They aren't Indians, they are First Nations, Aboriginals, Indigenous Peoples, and so on. We stole their land, and now the mayor wants to make them register for citizenship, so he knows how many there are. It is inhumane, and I expected a reporter to at least know proper terminology." With that, she turned on her heel and walked back towards the school door, the vultures screaming after her.
Anger simmered underneath her skin, threatening to tip over the edge. She was so angry she didn't notice the person standing in front of her.
"Are you okay?" A timid voice came. She looked up to see a familiar face. A beauty mark right beside her cupid's bow, high up on the left side of her nose, and almost in the centre of her forehead. Moon Myoui. Her crush. Her crush!
"Uh, what?" Roan said dumbly. She could feel her face starting to get red, and she tried to shove it down. Moon smiled a little.
"I asked if you were okay," she repeated, her voice laced with laughter.
"Oh, yeah, I guess," Roan stumbled over her words. Come on this was her crush, act normal!
"I saw what you did outside, but I didn't hear. You looked angry when you walked into the school." Moon remarked.
Whoops.
"Yeah," Roan said, trying to calm her racing heart. Dang this girl is cute. "It's just something they said about Hestia, it bothered me and I couldn't say nothing about it. I probably should've thought through what I said though, who knows how they're going to spin it."
She looked down, her anger suddenly swept away. "Hey," Moon said softly. "Don't feel too bad about it. Reporters are good at aggravating people into making them spit out words they don't want to say." She smiled a little a Roan, making her hear melt, and then walked off up the staircase.
Man she is so pretty.
. . .
As Moon walked away, she thought about how Roan had gone back for those freshmen, and how she had stayed and spoken to the reporters politely, before they insulted Hestia. Then she thought about Bast and Schism. How could they be so cruel? How could they be so mean? They're just kids, and these adults want to hurt them? That's not right. She suddenly realised that she was now expected to help them.
She didn't know how long she could play the part.
Roan seems sweet, and besides, Moon isn't a violent person. Sure she may have initially been annoyed that the main superheroes were all from one friend group, but that doesn't mean she wants to do something about it. They were doing a good job, there were less and less attacks every year, and now they mostly helped out with regular crimes.
Which Moon also didn't understand. How could people be so mean to other people? Why would you want to hurt or kill someone, or even just rob them? Okay, Moon could understand why, but at the same time, she didn't understand it. They were hurting people like themselves, it just didn't make sense.
She was sure of one thing, she was not going into psychology.
. . .
Walking into her Writer's Craft class, all eyes turned to her and the room went silent. Hey, there was the anger again. Roan looked down and made her way over to her seat, not saying anything. She sat down, looking around the room again and surprise surprise they were still looking at her. She bit back a sneer and instead pulled out her binder and notebook, preparing for class. It was going to be a long day.
As she made her ways through the hall to fourth period English, she noticed that people we looking at her. She glanced around, and every eye was either on her or on Jay, who was walking in the opposite direction as her. As they passed Roan reached out her hand and grasped Jay's lightly, letting her know that she understood, she's here. They broke apart and continued off in their different directions. Just as Roan was about to enter her class, a girl walked up to her.
"How old were you?" She asked, rather rudely actually.
"Pardon me?" Roan said quietly. She wanted to avoid this, she just wanted to go to class and be done with school for today. It had been a more taxing day than any exam study period.
"How old were you when you were recruited?" Can these kids not do math? She's a senior now, which means the oldest she can be is eighteen. She was recruited publicly, six years ago, and the youngest she could've been at the time was eleven. She stared at the girl for a second, then sighed.
"I was twelve," She responded. Without waiting to see what would happen next she brushed past the girl and into her classroom. Here come the stares again. At least this time she had a friend in this class. She walked over to her table where Luke, Penny, and Kieran were sitting. Kieran gave her a look, and as soon as she sat down started going off at her.
"Why didn't you tell me?" He asked, being very forward. His face was tight with anger, and he wasn't going to back down. "Why didn't you tell any of us."
She sighed again, she's been doing that a lot recently. "You know I couldn't K, even if I wanted to. I only unmasked myself now because the others did too. It was only fair. Plus, I couldn't keep lying."
He still looked angry, but he shut up. He pursed his lips and pulled out a book from his bag, shoving his nose into it. They weren't going to get anything out of him for a while. Roan looked at Penny and Luke and shrugged, not knowing what to do. Before any of them could say something, their teacher walked into the room, drawing the attention.
"Okay guys," Mr. P said. "I have an assignment for you." Groans. "Don't worry, it's a fun assignment!" More groans. "I'm going to pair you off next class and you'll have to write a short story in one of the genres provided." He turned around and started writing them out on the board. Romance, Adventure, Dark Humour, Horror, Thriller, Fantasy, Fiction, Non-Fiction, Science Fiction, Mystery and Dystopia.
Oh fun.
. . .
"Are we really going to trust them," Bast murmured to her brother. They were sitting at that kitchen table in that abandoned house, empty mugs in front of them. "They're just kids. They don't know what they want."
"The little guy said he did," Schism rumbled. He liked the boy, but he was uncertain about the girl. Something about her was off. Not to mention he didn't know what her power is. If he could just figure out her intentions, he could fix everything.
"I know that look, brother dear," Bast said. "What are you planning?"
"I don't like the girl, something about her. I feel like," he said slowly. "she would betray us the moment she could, however she could."
"So," Bast replied, stretching out like a cat. "We convince her not to."
. . .
Running. Heart pounding in her chest. Feet pounding against the ground, the roof. Ba bum, ba bum, ba bum, ba bum. Flinging herself through the air, not a care in the world Laughter sprung up from down the line. Bubbling over the edge and tipping down the sides, infecting everything around it. The night was young, still a little sun to see by. Feet racing, laughter ringing, bodies flying.
Roan had never felt more alive.
She loved this part of her job. The carefree part, where they would just race each other on patrol, forgetting for a while who they are. Who they are is hard. Roan's body is physically at it's peak, and she's only eighteen. Her muscles can only deteriorate from here. This job is taxing on their bodies, demanding every part of the person, never just a bit. Because you can't only give a part of yourself when you save someone. You have to give it all of you.
This job sucked every last ounce of energy out of them, and it was times like these that Roan felt like a kid again. Just running around with her friends, making up games and scenarios, pretending. But she wouldn't trade it for any other job in the world. She loved everything about it, and she loved helping people. Being a role model, an inspiration. Being something to look forward to, something good in the world.
She touched down on the ground just outside the cave, leaping off a storage unit. Rellik touched down right beside her, a large smile still on his face. "That's what I needed," he said, lifting his arms up and stretching them out.
Roan glanced over at him. "Uni getting to you?"
He rolled his shoulders. "Yeah, it's coming up on the end of the school year so basically I'm working on a giant essay. Multiple giant essays. It's not fun."
Roan let out a light laugh. "But then you're done, and the essays are in subjects you're actually interested in. Plus, you didn't suddenly become the new thing to stare at."
He glanced over at her, concern in his eyes. "I meant to ask, how are things at school now that you're unmasked?"
She sighed, stretching her neck out and leading the way to the cave. "It's not horrible, but it's not fun either. Reporters are showing up outside of school, sometimes harassing other students for information. They're incessant. It's like they forgot common courtesy as soon as they got their job."
Rellik laughed at that, then sighed heavily. "I've been thinking of telling my family and friends, so I don't have to lie about where I am all the time. It's getting exhausting. I hate it too. I'm usually so honest, and they can tell I'm hiding something." He looked at the ground, and Roan could practically see the gears turning inside his head.
"That might not be a bad idea," Roan said lightly. "You've always been an honest person, I'm surprised you were able to keep it a secret this long. What's it been, four years?"
He looked up. "Yeah, I think so," he said. "Huh, it doesn't feel like years, it feels like yesterday."
"That's what happens when you get old," Roan jokes.
"Hey!"