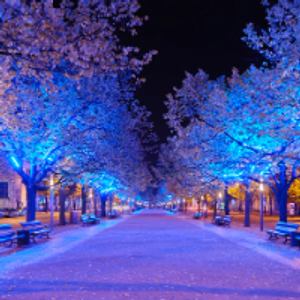 poetgreen
Future owner of a cat or a duck, whichever comes first. "You sometimes think you want to disappear. But all you really want is to be found."
slow burn
I think there
are demons in here,
residing in frilly homes
in this silly head
- HandsOfFire
After another sleepless night and a numbing morning, I find myself retreating to the hospital like an odd moth allergic to the fluorescent lights but somehow addicted to the familiar sensation. Spending the early hours of the afternoon in the hospital; in hopes of not only charging up my mental state but also talking to Charlie about the things I keep to myself. The things that have colored too much of my life in dark, thick ink, precautions I used as a safety net so no one would come too close. I have learned over time that it was easier for people to examine you only from a distance. Sometimes the farther, the better. But with everything going on - especially after Alister's ominous visit a couple of days ago - there was this feeling in me that I had to let him know more about the mess that my life had become. The assurance that I didn't have that much time to spare; growing with each passing day. Lingering in the air, moving in my lungs and under the skin that always felt laced with fever, the body dancing in a confused daze between flashes of heat and tingling sensations like frostbites, filling my cells even at the rare moments when being human appeared doable.
Hope seeming to be just around the corner, waving illusory white flags in the distance, taunting me with images of a possible future. Wishful thinking was a nice temporary distraction, yet that's all it was in the end; a distraction and a time filler for a few amends along the way. But no matter how much color Charlie brought with him or warmth to chip away the ice that was always sticking to my insides, it still wasn't enough. Nothing sufficed the hollow things for too long. The best I could do was be thankful for the small moments that landed in my lap if I tried hard enough; gratitude, pieces of redemption, and a little time. Every moment leading me to my final destination.
A place that was never meant to be pretty.
I close my eyes, counting the passing seconds and trying to remain grounded in the now, focusing on the things I needed to take care of; he had to see that the time spent with me could harm him in so many ways. He worried about me, my deteriorating state, and all the bad things that could happen. That was undeniable, but it was also more than obvious he did not put the same care into his own safety, not noticing the deep dark imprints collecting on his skin like ash, swirling around him just because he was foolish enough to hover around with me for far too long. The darkness had a peculiar quality about it. It tended to mold into one with your soul if you were not careful enough. For me, it was too late, but for him, there was still time.
My disease would no longer spread to anyone else.
There were people in the shadows waiting for me, men far too destructive to be dealt with; men like Alister and his brother or the minions they had no problem sending out. Just like the trained beast in the alley.
Distracted, I touch my neck, still feeling the bruises that were no longer there yet left a permanent mark in my memory. I was a coward in many ways, but I did not want my weaknesses to harm Charlie in any possible form. At times I felt that even if I had a thousand lifetimes to spare in each one, I would want to keep him safe. I rub my face with the other hand, wondering if all the time spent with him wasn't affecting me too much. I thought I had hardened with all the pain I had to go through, with all the disappointment and failures. And yet, somehow, time with him seemed to have the opposite effect on me.
It made me softer, more sentimental, letting in all the things I fought relentlessly to keep out. And that hasn't changed. I was still fighting because it was just something I did. After all, fighting and resisting was the last liferaft I had. And without it, it felt too vulnerable and breakable to be human, too exposed to handle the remaining sanity that I clang to so hard. Maybe without the support and kindness I got from him, I would have given up a long time ago. But there was something about Charlie that brought light into my bruised structure. A structure so damaged that I thought it had no chance of mending. And yet. I shake my head slowly and rub my face again, moving up my hands and sliding my fingers through a haystack of tangled-up dark hair.
And yet he brought the light with him, something so bright and warm that it made me want to cling harder, clawing into reality with brutal force until my fingers would bleed.
I inhale and look at my hands, almost expecting traces of blood on them, as if in some bad played, Shakespearean tragedy*. Insanity and the mundane tasting nearly in the same flavor. Sighing, I shift against the wide windowsill, my thin form and stiff muscles protesting against the hard surface. It was a typical November afternoon, with all of its gloomy and questionable beauty, so there wasn't that much natural light in the small library on the lower condignation. It seemed not too many people reached it this far; most kids and adults preferring the more cheery and colorful rooms closer to the main floor. Not that it bothered me, to be honest, I enjoyed it. It brought traces of peace with it as everything around me seemed too loud lately; even the white noise seemed too much, the beeping machines too irritating, making it nearly impossible to stay in the humming packed spaces for too long. The hallways too crowded even when there were hardly any people around. I massage my temples with growing agitation, trying to ease the lingering headache. The lamps were too bright, the footsteps sounding like beating drums, and my head in an enormous risk of exploding if there was even one more call for the doctors or staff coming from the speakers in the ceilings.
So here I was, my imaginary audience, many floors below, struggling for some peace and refuge. The voices in my head, infecting not only my mind but the bloodstream as well - buzzing and vibrating through each unsteady breath or uncoordinated step with echoes of hungry, poisonous snakes that would always stay with me, never leaving my side. The hell is empty, and all the devils are here*. I whisper under my breath, letting out a low chuckle that could make anyone's skin crawl, and shake my head in amusement, realizing I was like a restless rat. Finding the darkest, most abandoned place possible, disappearing from earshot and any human eye. Still, there was something to it; the lower I hid in the building, the thicker the walls seemed to get, cutting me off from the unnecessary noise. Or at least muting the volume - I think and rest my head against the wall behind me.
How do you start when everything in you seems so polluted, so stained?
I silently question the empty room, imagining a space filled with strangers listening in and sitting on plastic folding chairs. I look to the center of the room and see women nodding slowly to my words, or fanning themselves with paper programs of the play constructed of the tragic comedy that was my life. Then my eyes drift to the sides, and I notice men with casually rolled up sleeves and relaxed poses. And the more serious ones in shiny glasses, the blue lights of the lamps reflecting in their eyes, white smoke as if from cigarettes swirling lazily around the space around us. I amuse myself for a moment with the view until more dark questions swirl in my mind, bringing me back to reality. How do I let Charlie in deeper into this hideous world I was a part of? Do I brave myself to open the door wider when until now, I was trying to close it shut? How do you open something that has too many bolts to count? I wasn't sure yet, but all I knew was that even if I failed at telling him everything, he at least deserved a warning. A loud and clear one. Louder than anything ever before.
My eyebrows furrow as an unexpected subtle thudding sound breaks me away from my thoughts. I look up with curiosity but don't see anything at first, my unfocused stare struggling with the deepening greyness of the room, noticing the streetlights behind me were already on, the orange glow reflecting off the glass and coloring my shoulders. I slid slowly from the windowsill, trying not to make much noise while my sense of coordination, unfortunately, contradicts those efforts. I curse low as my knee hits the side of a nearby table, a small stack of coloring books sliding to the floor. I ignore the little mess and move farther to the entry where the strong lights fill the hallway and look outside carefully, not catching anything out of the ordinary, my eyelids fluttering at the sudden fairy of lights that blinds me as I foolishly look up at the fluorescent lamps. I grunt and put a hand in front of my face, blocking the unnecessary cause of pain, blinking as the thudding noises seem to ring out somewhere, from inside the walls. It's probably just the pipes. My brain assists logically, but something about the sound makes my heart race, and I struggle to keep calm.
Silently, I shift down the empty hallway, gradually scanning each inch and corner as I pass it, trying to attach the sounds to a specific location; for a while, nothing else happens, and I start to question my sense of reality, but the noise rings out again. With slight hesitation, I put an ear to a nearby wall and listen as my brain analyzes what it's hearing, battling to find a name and meaning for each sound, the adrenaline pumping in my veins, heightening everything around me. Mmm, as if something metallic was being hit repeatedly but also if something was scratching, clawing, wanting to break through. I inhale and close my eyes, focusing on only this one matter alone, imaging the wires in my brain untangling and sliding into the proper sockets. The sounds seem to wrap around me, coming from every direction. But it is a false notion that the brain falls under at first. After a moment, it becomes clearer where it's actually coming from.
From hell, darling.
A little voice in my head whispers eagerly, but I ignore it. No, this time, the strange noises came from a different down below. From the basement - a louder and stronger assurance appears, and I nod. I have never been there before, but there is a first time for everything. I reach the end of the hallway and find the door to the side staircase, noticing the safety lock that, under any other circumstances, would block me away from entering. I reach it and blink a few times, as the usually illuminating control panel is now completely black. My heart speeds up as I hesitantly pull on the big handle of the door, swallowing as the only restriction I find is the extra mass on the reinforced door. I shift my weight to the back of my feet, steadying myself, and pull with more power, the door opening without much struggle. Every logical thought in me screams to back away and let someone know about this, but something else in me stirs, twitches, sliding like a snake under my skin, whispering invites to take a step forward. I feel reality shift and slip away from me further as the door closes behind me, the sound of my feet fading out as I head down the stairs - not realizing that it will be the last touchable moment I will remember for many hours to come.
What happens later brings darkness with it. Too much of it. Darkness so deep that I become only a shadow of my former self, the physical things around me fading, blurring until this body is only a well-constructed illusion. The last tangible hope to hold onto, being the pain that comes later. White hot wires of electricity spreading in each cell; and expanding until I forget myself completely, shredding me inside and out until the word human becomes only a surreal concept.
Only pain and rage that comes from fear. From the last need to survive until there is no more light to hold onto.
Death no longer a harsh prosecutor but a kind friend holding your hand.
There is nothing else.
Just a silhouette on the verge of my vision. And its cruel, wanting smile.
It has wanted me for a very long time. And finally, I gave myself away to it without even knowing.
It pulls me in. Deeper and deeper into a place where oxygen is a luxury and sanity just a song once heard in a different life.
A life too far away to ever be reached.
I find myself grasping onto life by holding razors and faded dreams, hoping to stay afloat for just a little bit longer, dreading the feeling that comes with drowning.
The demons were in slumber till this day, dear girl.
Just a grey meaningless distraction before the last arms can hold you in their embrace.
They are cold, and they are waiting for you.
__________
*Reference to "Macbeth" one of William's Shakespeare novels, and the famous scene in which the character of Lady Macbeth's hands are covered in blood.
________
https://theprose.com/post/230936/with-all-my-senses ( the beginning )
.
Previous chapters :
.
47. https://theprose.com/post/463200/untangling-the-messy-structures-part-1
48. https://theprose.com/post/463202/untangling-the-messy-structures-part-2
49. https://theprose.com/post/496088/developing-some-truths