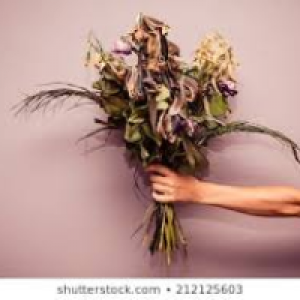 sydneycl
I write but I guess that's what we're all here for... check out my wattpad profile it's Sydneycl2050
Challenge
Trident Media Group is the leading U.S. literary agency and we are looking to discover and represent the next bestsellers. Share a sample of your work. If it shows promise, we will be in touch with you.
Please include the following information at the end of your post: title, genre, age range, word count, author name, why your project is a good fit, the hook, synopsis, target audience, your bio, platform, education, experience, personality / writing style, likes/hobbies, hometown, age (optional)
Chapter 18
Title: Between the Redwoods
Author: Sydney C.L (pen-name)
Genre: Romance
word count: 7,000
The hook: Two convicts have just escaped prison we meet them as they are nearing the next part of their plan.
Sample:
Something ceremonial should have been done to baptized the moment that they tasted freedom. There should have been something to remind them of the moment, but this needed no reminded it was unforgettable. And as Al put it they were on a bit of a tight schedule. After some time the run turned to a trot, and now as they entered the final leg, they walked.
"I wonder what my first meal out is going to be?" asked Al "I mean I need something that screams victory success", he finished laughing.
"I hope my wife cooks something I mean that's the least she could do, whoa she can't really cook maybe's she got some take-out or something," he said stuttering through his sentence.
"I don't know if I'm going to her though, you know there's a lot to think of, I mean she's the first place anyone with any brains would look. I guess, it really wouldn't matter because were getting out of here anyhow. Just if go back to her now it means we're stuck together forever, I can't mess around after this. You know and take her out of her element, her country, her support group. That's just borderline abusive." he said slapping his hands together.
"But then again money has a way of buying a support group, and after all this, I think we were made for each other."
He talked on and on about what his first moments would be the decisions he needed to make and all along 1153 kept silent. Silently and blindly he followed. I can't say if he was merely in deep thought or if he was just following. I think though, it was the latter since no thoughts on his future lay on his mind. His plan had been made months years before getting out was so long overdue maybe it lost all the glamor.
"You know tonight you and I make history; it's like "Escaped from Alcatraz or something. " Al said laughing
Though he was notable for his silence he could no longer go on in doubt,
"What was that back there", 1153 asked.
Al smiled "What do you mean big guy, I was getting us out."
"Who were those people?"
"Growing a conscious?' Al asked smiling.
1153 gave him a look and he stopped with the games.
"Those people they-they kinda work for me, and we-we've been praying together," he said smiling referring to his visits to the chapel.
"I know you probably just thought that I-I was a worker, a little guy with a lot of dirt on people, but you know the thing is I kind have a slice of a, well say empire. I'm an important man. What can say? There was no way my boys were gonna leave me to rot." he said smiling.
"I will say the saying 'prison is an education', is true though I've never been the best with my fist it was scary there," he added.
1153 smiled he really had hit the jackpot.
The conversation died down a bit. "you need a break big guy we've got the time?" he asked looking back at his "partner", and taking off his shoes since he'd already decided the answer to the question. They stood and Al reached in his pockets,
"Want some almonds?" he said holding out his hand. His partner shook his head
"no."
Al proceeded to throw back a handful of stale almonds.
"Leave that out the memoir buddy,′ he said laughing.
"Something is kinda gay about throwing back almonds after jailbreaking but, I need the energy, I was never much of a fitness buff. Not like you are are the pushups and pull-ups in the morning you're dedicated," he said licking the residual almonds from his teeth.
"I did do track in high school though, I guess that never leaves," he said winking again referring to the long run they'd just completed.
He tied the shoes back up and clapped,
"Alrighty ready to go? we're just over the hill that's us," he said smiling at the building that was brightly lit. It had been a long walk but as Al had mentioned freedom, true freedom was just beyond the hills. He made enough conversation for both of them the whole of the journey there had been no silence.
Maybe that's why 1153 couldn't grasp the fact that he was free at least not just yet.
They knelt down to escaped the cameras when they reached their destination. It was a rest stop which was strange. They were missed from the cameras and they got into the bathroom.
"I know, what you're thinking, this is the plan?" Al said. He locked the bathroom,
"But you go in that stall and be out in 10," he said smiling, "The people who work for me they'll take care of you."
The stall had a backpack in it and 1153 rummaged through it,
"Keep the jumpsuit on," Al yelled over the stall.
He went through the clothes and found them interesting, to say the least. Somehow he managed to fit into the skinny jeans over the prison jumpsuit.
"Gosh these are tight, was this the style?" he wondered as he shimmed into the jeans. He tucked his hair in the bandana. It was straggly and yet the idea of cutting it felt more akin to cutting off a limb.
He was early and when he left the stall he saw who he presumed to be Al.
I say presumed because the boyish-looking criminal was gone. His hair had been erased and all that was left was the naked baby like round head. He had a sleeve of tattoos on his arm and neck and earrings adorned his ears.
"I guess I got carried away,′ he said looking down at his arm. The tattoos were pasted on, "They-they went on so easy, I guess I got carried away," he repeated.
His final touch was sliding his glasses to the floor and with one smash of the foot, the glasses shattered. It would have seemed rather hardcore if it didn't proceed to fumble about the backpack looking for his contacts.
1153 looked on wondering just how long he would fumble and then finally he begged
"Come on man help me? we're on a tight schedule," he said whining. There was that baby voice reignited. He remembered himself, found the contacts, and they fled. 1153 looked around shouldn't there have been a getaway car waiting? Al stood patiently with his backpack and skateboard in hand. He had combined a sort of criminal look with a Californian skateboard dude. In other words, he looked akin to an old guy trying to be cool.
1153 renowned for his quiet gave Al a look that questioned his judgment and abilities.
"Ah! don't worry man where gonna be fine," he said confidently smirking. Apparently his confidence waivered because sirens surrounded them and the police marked cars soon surrounded the rest area. Again breaking his traditional silence 1153 looked at Al and asked
"what've you done?" that was the second time he had asked that today.
Al hadn't quite prepared his partner for what to expect but as the policemen approached he simply said through greeted teeth,
"Stay calm."
The policemen's suspicions were aroused the tattoos, etc, gave them some reason to be so. With guns cocked the were already prepared for battle.
"Where you boys headed, this nice evening?" the cop asked with a thick accent and tone that made the question feel more like an accusation more than anything else. Al looked from his friend to officer and put his hands up,
"Wow! officer have we done anything wrong?" he asked.  His partner looked at him surprised the voice that came out was unfamiliar, the voice he used was different, it was Californian.
"Let's just have me stick to asking the questions alright, so boys were you headed?" he said repeating his question. Al took a deep breath this moment was everything projecting confidence as he spoke he answered, "back home hopefully."
"What'd you mean,"
"Well me and my buddy here were supposed to have a gig in Phoniex tonight, I mean we flew all the way from L.A and when we got here we got an uber with this chick. I mean she was hot and kind of sweet looking so I admit I trusted her."
The officer looked at him annoyed,
"Well to make a long story short she dropped us here and took our money man, totally crazy," he said nodding along with his story.
"Does this buddy of yours here speak?" he asked rudely looking him up and down. He almost spoke but before he could, Al again jumped in.
"Oh! Carl here is sort of hard of hearing so he doesn't talk much, but he sure can drum out a beat," he said smiling then seeming to remember his state became remorseful again.
"But I guess not tonight,"
"You got anything to back your story son," he said already excited that they probably weren't prepared and he was all prepared to make an arrest but to his surprise, they were prepared.
"CARL TICKET," he yelled loudly.
Al patted his breast pocket, they both opened there wallets and showed licenses and boarding passes, from L.A to Phoenix. Al had confidence while his partner was more nervous.
"We like to frame them so one day when, Dead Trap Alien, is really big we keep ourselves humble and remember where we came from at home we had this wall dedicated I mean most places we go we just drive so flying really meant something special for us tonight?"
The policemen handed them their stuff back.
"So why all these precautions?" Al asked putting everything back in its place. The policemen looked down disappointedly.
"We lost two convicts tonight so we are a bit on edge, you know," he said almost apologetically something about Al had charmed him. Despite the harsh look, maybe he reminded him of himself years ago or maybe it was the fact that hadn't met too many fast-talking city goers that seemed genius.
"Ah, man! scary and were just out here all exposed I mean anything could have happened" he said nervously.
"Is it confidential, I mean what they did?" he finished
"Ones a murderer and the others' has got ties to gang violence, drugs, and is an all-round con man," Al had to stop himself from smiling, he was proud of himself in this moment.
"Gosh! I mean we're from California and that's never happened before even there! Well I'm grateful you guys found us first you never know you could have really just saved our lives," he said humbly and mockingly.
The policemen went his way to regroup with the other cops,
"Great still stranded," 1153 said quietly. Al smiled again the thrill of it all felt like getting high. Theme music cued in his mind to pump him up, as he approached the officers again.
"Excuse me, officer, I was wondering is there any bus station around here," he shook his head no and looked at him sympathetically. Al dramatical kicked the ground,
"You know, what it's ok it's better that way if there had been knowing we were so close to getting home with no money I don't think we could bear it," he said returning to his partner concealing a conniving smile. The policemen looked on emphatically,
"Hey Joe, come here," he said to one of the eager young cops who stood just wanting something to do. Al, now back with his partner patiently watched the scene play out
"Wait for it," he sang in sing-song. The lights flashed and the young cop called Joe honked.
"Heard you boys need a ride Phonenix it's just 20 miles out." Al looked from his friend the officer and repeatedly cried,
"Were blessed, man you guys are real public servants, real heroes," he exclaimed throwing his backpack around his neck,
"I call shotgun," he joked as he jumped in the back. 1153 was star-struck here they were getting into a cop car, and not for the reason he might have thought, it'd been a remarkable turn of events. If they ever found out that they had aided and abetted fugitives how humiliating it would have been he smirked to himself.
"You know you hear stuff about cops but it's never the good stuff," Al began the officer agreed
"I know were not all bad,"
"I mean you guys deserve an award or something two convicts on the run and you still you find it in your heart to help us," he said hitting his less than an excited partner. Joe laughed dumbly and went on to explain how it was a cop's duty and he rambled on and on about how he was a public servant and all that entailed. 1153 wasn't excited though his partner was thrilled he enjoyed the calculated risk.
They soon exited they were in the big city of Phoenix. The lights were blinding it was overwhelming. The officer drove to Dunkin doughnuts, "I know its cliche but it'll make for a good story right?" he said releasing them and jumping out. He ran in a got a dozen doughnuts, and put the pink box in their hands.
"You boys know where you're going from here?" he asked back snugly in the car
"Well contact our band boys and they'll get us home," Al said which wasn't altogether a lie. The officer smiled and yelled "NICE TO MEET YOU!," to 1153. Both he and Al shook there heads at the fact that "carl", couldn't hear him.
He pulled away, once out of sight Al practically jumped for joy. He laughed and again threw his fist mockingly in the air. They had been successful.
"Was that the plan all along?"
Al smiled "Not exactly. Okay maybe- yes. Did I improvise a little? Yes, but did it work out? Yes," he said opening the pink box. They each took a warm doughnut into there hands and savored it. It was sweet and 1153 couldn't remember a time when he had eaten something so desirable.
Funny they'd began this journey wondering what meal would christian them free? What would forever be "that" meal? Somehow it turned out to be a box of pink doughnuts bought by a policeman. It would forever signify freedom. They met with Al's friends, and as they rode in a car surround by guys who didn't at all look like they would be Al's friends. But then again, you can't judge a book by its cover. 1153 found all of this interesting. Here he was finally free. He hadn't had a moment to think about all that had happened. He hadn't had a chance to evaluate his feelings. Take in the sights of freedom yet. It all admittedly felt surreal. Their destination was still far off they had quite a drive. But at this point, anything and everything felt possible.
synopsis:
Two lives two different stories one secret that ties them together. Some secrets stay covered for years and maybe that's because they should stay unearthed. For once unearthed it can't be buried again. Byrdie is a young widow who lives a recluse lifestyle. On the outside, her life is plain simple, and sad. But a one dark night and unlikely meeting change her whole perspective of life.
Owen has been imprisoned for nearly ten years but a chance meeting with a stranger with ties to the past changes everything.
What do these two starkly different people have in common and will it draw them together or pull them apart?
Target audience: 20-40 The young adult crowd probably...
Age/personality/writing style: I think that my personality reflects my writing style. My friends would probably say that I'm a quirky introvert. I have spent my life learning different languages, and at this point, I know six. I feel like knowing different languages really gives me experience that most nineteen-year-olds haven't had the opportunity to have. When I spent time learning those languages, I really dove into the cultures of the people that spoke them. It taught me so much about people and I think that those people have really become apart of me. They have really inspired my writing because I feel like I can write about so many different types of people and their experiences. I am a high school graduate. I made a very conscious choice not to go to college. I've known what I've wanted to do with my life since I was a kid. I didn't want to go to college and confuse myself, I wanted to stay focused on my goals in life. One of which, is to become a successful writer. I feel like it was the right decision for me because I have a job that can support me while I try to expand my writing. Besides, I feel like creativity can't be taught, it can be enhanced, but not taught.
Hobbies: As I mentioned before, I love learning languages, writing, listening to music, singing, spending time with my dogs and family, running, etc.
Platform: Prose has really helped me with my writing the website has opened me up to writing about different things. Also getting to know other authors has helped because I feel like I'm supported.
I also use Wattpad, I mostly use that platform to promote my book. It's also been pretty helpful as I've gotten a lot of reads on my book. If you look there you can see my book with its cover and read more from it.
Why it's a good fit: I feel like it's a good fit especially now because it's a book that has a lot of hope in it through the chaos. Right now living under a pandemic, I think people need something to take their minds off of everything. That's what this book does while still reminding people that no matter how hard a situation is there's always hope to be found, you just have to search a little.
Hometown: Being from North Carolina is a special treat. I live in the mountains so I feel like I am surrounded by inspiration. It also doesn't hurt that Nicholas Sparks, is also from North Carolina. That gives hope that one day like him, I too will get the chance to really share my writing on a broader spectrum.