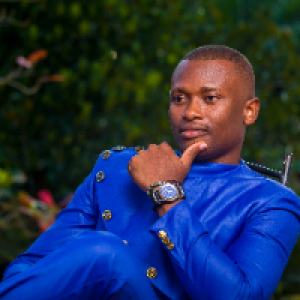 LEONARD
Passionate writer and a Counsellor
Challenge
Challenge of the Week CCXV
You're playing cards with your favorite Dostoevsky character when they catch you cheating.
THE PLEASURE
If laughter could grasp the stick and lash my buttocks, it would be bearable than seeing myself in your pot of soup.
It was the 11th of September 2016. The cold weather undressed my zip; I could not click sleep. I rolled on the bed as an adolescent. It was too difficult to bear. Listening to my heart, it pumps go and try. It is your night to explore.
Just to unbolt the door, my no-nonsense mother sprouted like the mushroom.
"Where are you going? She said.
I was a dump to reply and empty in my brain of the lies to produce and confuse her innocent alert. Little did I know she was processing my silence in her heart.
She again inquired, "My dear son, how dare you keep quiet on me?"
Mother, I am very sorry. I threw to her a polite apology to pose that all was fine. In my depth of thoughts, I tried to make her let me go. She insisted that it was late.
"Please, do not let my words bother you, my son. I am just concerned. I know why I am saying this, in case of a tomorrow which may come before the sunrise."
She hid her voice in the idiomatic solitude. I dashed out from the room telling her I am going to be alright. A few minutes later, I found myself at the nearby pub where there are different shapes and sizes. I looked for the type of boob that sized my taste and I tell you it was….
If Jesus is to come that night, I would have been the first to be declared, the wolf of young sex night expert. The journey was just at the brim when I lost my brain and injected my hard disk unprotected. I searched deep and deep my stick of tiger till the snake caught up the rivers gushing forth white porridge.
The night passed. We exchanged contacts to keep the appointment again. Next day, it was night; I tried her number, she linked me up in her place.
"You can come over I am all alone to myself. I miss you a lot." That was Vannessa's voice on the phone call. I hastened as fast as I could. To switch on to the next level as she wanted it so quick, D-More, the father found us on a couch. I froze in thoughts and oozes of sweat. I only received a terrible and awakening slap that reminded me where the door was. I headed away while on underpants only. I thought it was over. Meanwhile, I died slowly of the pain at home to avoid my mother noticing it.
Four months later, I fell sick. My mother was worried about what was wrong with me. The poor widow was scared. She insisted that we should go to see the doctor. I was a bit hesitant. Later, I joined her in the chorus.
"Good afternoon Mrs Namale," Doctor Chally said.
My mother replied in her solemn and scary voice. She told the doctor, "my son is sick and I want to have him tested for malaria."
"All right, madam. I will have him tested then, you have to wait outside as I do so."
"No problem, thank you."
The blood specimen was taken with a long and painful syringe. I was mad with myself because it has been a while not been at the hospital for any sickness.
An hour later, the lab result was out. The doctor at first told me that there was a problem. Then my inner eyes which were almost dosing on the chair became as bright as if I have just woken up on a bright sunny day. I was eagerly waiting to hear what he had to tell me only to say;
"I am sorry, you are positive."
Eeeh… Young man, you must be joking. I quarrelled at him then I realised the night I enjoyed myself to hell without protection. My consciousness returned; my guilt of cheating cautioned my integrity. Then, the poor widow lost words. The night fades in with embarrassment.