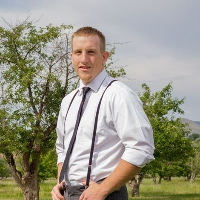 Miss
Do you miss me sometimes?
Because sometimes I miss you.
Whenever I'm alone
or find myself in a dark room.
My mind travels back to us,
Back to the days shared
and the days lost.
They say you never know what you have until it's gone.
I never thought they'd be right.
I was so selfish.
I was so stupid.
You were so sneaky.
We were kids.
We jumped at the chance to fall.
To let the warm water rush over our heads.
To see how long we could hold our breath.
Sooner or later the water cools.
Sooner or later we have to breathe.
I got chills when the water turned cold.
I wanted out.
You stayed.
You begged me to stay.
You said you could make the water warm again.
I dried off.
There's no point in staying in cold water alone.
So you found warmer waters.
Across the country.
I'll always have the memory of swimming with you.
I'll always miss you sometimes.
And sometimes, I hope you'll miss me too.