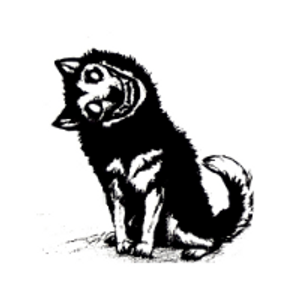 PrettyScaries
My favorite writing genre is horror and I get my inspiration from real life nightmares. When I write scary stories and poetry, I use the nam
Challenge
Challenge of the Month XXXVII
Give us one page of a book, story, or poem of yours. If it's a poem, it can be up to two pages. We don't care if it's already something you posted. For the big, fat $100, put up your picked page or poem. Winner will be chosen by Prose.
Before The End
"Would you help me cover up my crime if I murdered someone?" I like posing dark questions to my roommate about unlikely scenarios.
"It depends," Morgan says. "If you had a good reason for killing the person, and I thought we could get away with it, then yes. Otherwise, I'd report you to the police and sell my story to Dateline."
"Fair enough. Would you be surprised if I killed someone?"
"Definitely not. Would you be surprised to know I took out an insurance policy on your life?" Morgan doesn't even look up from her phone. She's like an evil queen.
"I'd be more surprised that you can afford to pay the premiums on an insurance policy. How are you planning to kill me?"
"Probably poison." Morgan puts her phone down and her eyes twinkle with diabolic delight. "I would steal something lethal from work. It would have to be untraceable in your bloodwork, or something they don't test for during an autopsy. I'd kill you while you're drunk and doing drugs so everyone would assume it was an overdose."
I'm amused. "It's like you've thought about this before."
"Because I have." Morgan is beaming with joy.
"Don't you think you'd be the primary suspect since you'd be getting money from the life insurance?" Now I'm wondering if I should get a policy on her too.
"I wouldn't be greedy and cash it out right away. I would mourn for your loss first. Besides, there's plenty of other good suspects. Drug dealers, ex boyfriends, jealous lovers. That's only if the police think it's a homicide, which they won't because you're a likely candidate for accidental overdose." She has a point.
"You're my best friend Morgan." And she is.