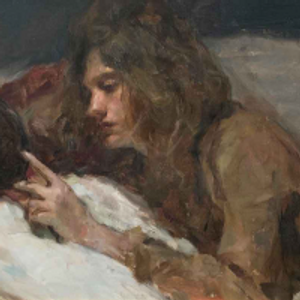 goldstar
tumblr and ao3- @frommyrottingbody if u like my writing <3 have a good day
Challenge
Challenge of the Month XXXII
Write a short story: You have all the money in the world and no desire for a home. Make it gritty, make it beautiful. $100 dollars purse.
she pushed it away, but couldn't help the relief that settled in. she was rich.
she put an offer in on a house. this was her first port of call.
"ma, you don't need to rent anymore."
sobbing from the other end of the line. a lifetime of unresolved prayers and hopes without expectation falling through the speaker.
"thank you! thank you!"
next, she put in her resignation.
she never needed to work again.
she bought a blue cadillac 1970 and drove down the coast. she visited everyone she never could before and checked into hotels every night.
"you're beautiful," she got told often by men through clouds of smoke. she'd started smoking treasurers and earned the compliments by a little bit of restoration. it started with that crook in her nose and all of a sudden she was a double d.
she giggled and blew clouds in their faces. they would buy her expensive things and give her contacts in exchange for her niceties. nothing she couldn't afford, but she liked feeling wanted.
"come on, what's the worst that could happen?"
he'd given her the number of a dealer after that night.
she developed a taste for coke and enjoyed tipping extra.
"why haven't you been answering my calls?"
she couldn't remember how she'd ended up in the gutter, but there she was.
"been busy," she mumbled.
"really? too fucking busy to text me once? i'm your best friend, if you can't talk to me who can you?"
she muttered a half-hearted apology and hung up before she could say anything else.
on the curb. she didn't know where the curb was, but she was sitting on it.
her head was starting to clear in the weak light of a rising sun. something had been settling in her the past few months. something terrible.
and on the side of the road it started clawing it's way up and she itched for something to hold it down. there wasn't anything left in her bag. she threw it on the road and screamed, short and strangled.
she found herself in a service station buying a pack of camels. she took a deep pull on one outside and remembered why she used to buy them.
she pushed it away, but couldn't help the guilt that settled in. she was lost.