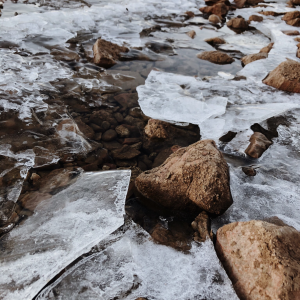 windingwords
Hoping winding words will help me understand this world a little more.
Challenge
Love and Death, Part 1
Most poems are either about love, or about death. For this challenge write a poem or short story about one of the following, A) Love, but it is very sad. It cannot be about heartbreak. B) Death, but it is very happy. It cannot mention heaven in any way. It can mention Hell though.
watch the world's demise
your eyes
two of them
green
looking into me
your fingers
ten of them
all been broken
your consciousness
one thought
locked into mine
existentially
you complete me
metaphorically
I just unearthed all of the beauty in humanity
distilled in one moment that is
literally
two college kids in a library.
but I'm pretty damn sure
that this whole thing is a children's game
let's play dress up in
combat uniforms.
arrange ourselves by height, shoe size
skin color.
squabble because
she knocked over the marble track
or
he hid out of bounds
or
they took all the oil and called this fragment of Earth theirs.
can you imagine seeing us from outer space
an organism so infectious it's on seven different brinks of self-termination
we turned our home inside out
broke the shield to let it burn.
It's collateral beauty and
I'm watching like the fictitious god we're all banking on
silly humans it's almost time to say goodbye to the silly human race.
but our minds
see this at the same time
completely intertwined.
our purpose
multifaceted
to help one person so we can pretend we're making a difference.
our future
asymptotic in opposite directions
but tragically parallel the entire time.
it's almost impressive how
we've trapped electrons and flung them so fast the ceiling lights up
thrown bits into algorithms so I can call on data from a server half a globe away
brewed sounds into syllables into words into existential conversations in a library.
with a magnifying glass up close
I think I found beauty in humanity but
what good does any of that do
if I'm too scared to ask you
if we can sit together when we watch the world's demise.