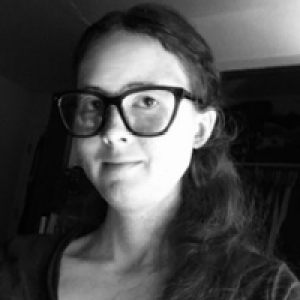 nightscribbler
I love words and ideas. I write to express my inner thoughts to the world in the form of stories, poetry, and random scribbles.
Chapter 23: Chadwick's Legacy/The Paths of James and Oliver
November 5, 1844
James K. Polk Elected President
By Oliver Kincade
In a surprising turn of events, the Democratic Party nominee James
K. Polk has been elected as the 11th President of the United States of
America. Polk was expected to lose the election to Henry Clay of the
Whig Party. The Whig Party mocked Polk's efforts during the contest,
often asking "Who is James K. Polk?" Despite these jabs, Polk's
excellent speech skills and energetic campaigning have secured his
place in history as our country's newest leader.
"Well, Owen, what do you think?" Oliver asked, as his cousin read the article he had written in his journal.
"I couldn't have written it better myself," Owen responded enthusiastically. "Keep up the great work, and soon enough you could write for the newspaper, too. Besides that, have you taken any more photographs lately?"
"I have not," Oliver answered bashfully, remembering the photos he had taken of the sea back when he had visited Aunt Flower. "I love photography as well, but feel like I need to pick between one or the other."
"You have budding talent as a writer, and have also shown great potential as a photographer," Owen praised. "I wish I had an eye for imagery like you do. By all means continue to write, but also capture the images you find worthy of remembering with your camera. You could even combine your interests and become quite the force to be reckoned with."
"I suppose you have a point," Oliver said with a smile. "Thank you for believing in me always. I think I will go exploring in the city and see if there is anything worth recording for prosperity."
February 15, 1845
Oliver continued writing, and built a decent scrapbook of photos as well. He had heard word of a New York portrait studio being in the city from photographer Mathew Brady. Oliver learned that Brady had photographed his favorite writer, and he was eager to see the portrait of Edgar Allan Poe that was on display.
Oliver walked into the studio, and was mesmerized by the portraits. He saw images of Daniel Webster, James Fenimore Cooper, and the one he had come to see. Mathew Brady himself noticed Oliver, and walked over to the awestruck teenager.
"Hello, young man. Are you interested in photography?" Brady asked.
"It is one of my passions," Oliver replied. "How did you get such high detail into your pictures?"
"It is a process called daguerreotype," Brady answered kindly. "With this method, I can create mirror images on silver-surfaced copper plates. I am going to make portraits of as many famous people that define our times as I can."
"These really are incredible!" Oliver gushed. "I came to see the Edgar Allan Poe portrait, and you captured his essence perfectly."
"You've also met Edgar Allan Poe?" Brady asked in a tone of surprise and respect. "There seems to be an interesting story to you, lad. Please, take a seat and tell me more about yourself."
May 5, 1845
Dearest Flower,
I cannot thank you enough for your previous invitation to visit your home. You were absolutely correct about writers becoming inspired by the great sea. Not only has Oliver grown in his writing, but the sea has also fostered another passion in him, and that is photography. He is learning under Mathew Brady, whom many are referring to as the father of photojournalism. Our dear brother would be so proud of the fire burning within his son's heart. Now, if we only knew what James was up to. Please let me know if you should learn anything about James, and I hope you and yours are well, always.
Your loving sister,
Diana
May 13, 1846
War Declared Against Mexico
By Owen Kincade
President James K. Polk has approved of a declaration of war
against Mexico. This declaration has been made based on a
prior battle between Mexican forces, General Zachary Taylor,
and his troops on the northern bank of the Rio Grande. Texas
had already been declared the 28th state in the United States on
December 29, 1845, and tensions have been present with
disputed Texas land being occupied by Mexican settlers.
outherners are in support of the war, while members of the
Whig party in the North are in opposition.
August 1847
It had been several months since he rode away from the atrocities during the Trail of Tears and for a good while he wandered aimlessly about. But he always watched his back wondering if, and maybe when, Blue Snake would come from nowhere to kill him.
He had originally planned to return to his father's farm that was being run by Paul, but found an opportunity for a new adventure instead.
James stood before General Taylor awaiting orders. He had ultimately left the wagon trail once his heart could no longer bear the memories of the Cherokee torture that haunted him each time the wagons were in a circle.
Now, caught up in the war with Mexico, James found himself in the role of scout for Taylor's army.
There were three goals held by President Polk and his cabinet to bring victory: General Taylor was to take northern Mexico; an army overseen by Stephen Kearny had their sights on New Mexico and California; and Winfield Scott and his army would take Mexico City.
James was traveling towards Monterrey to report back on how big of a stronghold it would be. He had learned to watch his back over time, but he couldn't shake the feeling that he himself had been scouted for a while. An arrow flying past him confirmed his suspicions. James turned around and found himself standing before a man he had avoided for years.
"Blue Snake!" James exclaimed. "I had a feeling you had been following me for a while."
"The time has come, Kincade. We could have remained brothers and rode into the sunset toward more adventures. But you betrayed me by looking out for your own gains by continuing the death walk. Now when the sun rises again, you will not rise with it."
"Blue Snake, please, I made a mistake," James protested. "I don't want any more of your people's bloodshed, especially yours!"
"Too late, Kincade," Blue Snake said grimly. "We will settle this like our fathers did so long ago. Only this time, one of us will not be walking away."
"Blue Snake, don't do this!" James protested one more time. Blue Snake scowled, then rushed at James.
James ducked from Blue Snake's fist and kneed him in the chest. Blue Snake grimaced, then responded with an uppercut. James staggered back, then answered with a punch that connected with Blue Snake's mouth. Blue Snake coughed out a mouthful of blood and turned to charge at James, knocking him into a tree. Blue Snake grabbed James by his hair and slammed his head into the tree. Blue Snake then kneed James in the chest, and James slunk to the ground, despair filling his eyes.
Blue Snake began extending another fist at James' face, but stopped before completing the blow.
Blue Snake looked at his foe, and saw no fight left in him. His once ruthless partner-in-crime looked utterly dejected. Tears flowed down James' face. Blue Snake could easily fulfill the vow he had made before the two had parted ways previously. But this wasn't how he had envisioned things happening.
"Where is your spirit, Kincade? Your fight?!" Blue Snake yelled. "I vowed to kill you, but doing so now would be meaningless. We were supposed to have a battle between warriors to the death, but you are no longer a warrior in my eyes!"
"You're right," James said, lightly sobbing. "I have nothing to show for my life. My father tried to help your people by fighting the Indian Removal Act, your father died fighting for what he believed in, and even you have been true to yourself. All I have done is tarnish my family name. Go ahead and take your revenge on me, brother; I will die and never be thought of again."
"Get a hold of yourself, Kincade!" Blue Snake yelled once more as he slapped James across the face. "Even if I wanted to kill you, I couldn't do so in your condition. I can't promise that I won't ever kill you, but as long as you are groveling and weak, taking your life is pointless."
James looked at Blue Snake in shock. He had been certain that if they were to meet again, Blue Snake would show no mercy. He wondered what his brother's motives could be.
"My father spoke to me in a dream, told me that you were now a sad sack that did care about our people," Blue Snake explained. "I came at you looking for a fight to test if there was any truth to my dream, and I see that you are still my brother. Perhaps Big Warrior really did want to make up for not being there in my life by haunting my dreams."
James smiled as he remembered a dream experience he had recently undergone.
"Before coming here I was part of the Oregon Trail," James explained, showing signs of life again. "My time there reminded me of the atrocities I had committed against your people. My father came to me in a dream, and told me I was right to seek a new path. I intended to return to his old farm, but found myself caught up in this war with Mexico. I should have just listened to my father and gone home."
"There is still time for that, Kincade, but I don't mind helping you with these Mexicans first," Blue Snake said with a smirk. "The Mexicans killed my father, and I wouldn't mind returning the favor. I will help you with your scouting, just like old times."
"Thank you, brother. It is great to have you back." James smiled, feeling fire in his heart once again. "If we survive this, maybe we can still tell stories that will make our bellies hurt from laughing, after all!"
Written By: Roses311Sublime