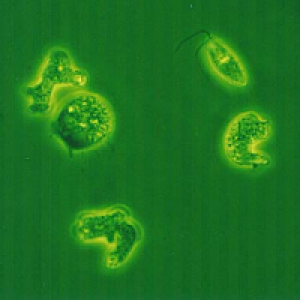 Catethulhu
There is no intrinsic value here. We make our own meaning. Isn't that good enough?
Crows Come Out at Night
When I'm far enough away from the châteaus and the council house, I stop and discard my cape. I could wear it into the city, but capes mark you as a council member, or in my case, an up-and-coming one. Technically anyone from the city can be appointed council member, but the tests are based on skill. So those of us with parents as council members are raised to ace the tests. I won't even have to try.
Naturally, this creates a division between councilors and city folk, and I prefer not to be identified as the prior. I've set up hiding spots around the city, places to stash my finer clothing and exchange it for the thicker, more practical attire popular in the city.
I jump down to street level into an alleyway, where a few large crates are sitting, rotting and forgotten. With a broken scrap of wood, I pry one of them open. The inside is half-full with dried-out corn kernels, and a mouse whips it's head around to look at me, its ear changing between white, pink, and brown in a the blink of an eye. Its tiny hands flash into bigger paws, and its tail temporarily flicks into a bushy squirrel's.
It's always amusing when animals are scared; unlike humans they have no control over their alterations, and they really only ever alter when they sense danger. I watch the mouse regain control of itself and scrabble over the corn and out the top of the box.
Reaching a hand down, I find the pants and poet shirt I'd left here last week. I'm always aware that the clothes might not be here when I come back, but I'm in no position to care. I can always find more. I take off my cape and the embroidered dress that my parents had insisted I wear to the council dinner and put them in the crate, almost hoping that these do get stolen. I don't hate the clothes, but it is frustrating to be a grown adult and still be told what I can and cannot wear. Mother claims to know what's appropriate, as if I haven't spent all twenty-one years of my life in the council house at her side.
I slip into the billowy pants and loose shirt, letting the breeze cut through me. I know I should've left a coat of some kind in the crate as well, but I can always purchase one. I use a strip of black cloth to tie my hair back at the back of my head--it's just long enough to stay. Then, as the finishing touch, I pull my signet ring off my pinky and add it to the chain around my neck, tucking it under my clothes. If the cape wouldn't give me away as a council member, my family crest would.
The ring is engraved with two wings, Mother's family symbol, surrounding a blank circle. My ring is identical to Mother's save for the circle, since hers bares the image of a quill in ink to denote her as a council member of the education branch. Even though I don't have a council engraving--yet--my family's been in the education branch for generations, so my family crest could still be recognized. The chances are slim, but I prefer them to be nonexistent.
Now the fun part begins.
I try my best not to alter during the day, sufficiently saving all my energy up for the evenings and nights. Everyone knows that we get our alteration energy from the two suns, so it's also important to spend as much time outside as possible. I asked Father for a sunroof above my bed when I was eight so that I could soak in the morning sun, even when sleeping.
I feel the familiar rush of the alteration, similar to the feeling of goosebumps, as I alter the skin of my face. It's not an easy skill, and it takes a lot of energy, but it helps hide my identity. Few people train enough with alterations to learn how to keep one on for long, but I've spent years practicing this trick.
I smooth over the mole I have one my chin first, and shadow the skin around my eyes, letting crow feathers grow at the outer edges like extra eyelashes. It's not an uncommon fashion to add animal patterns to the skin, alteration or just painted on. Black feathers form across my hairline as well, blending into my dark hair and giving my face a different shape.
I emerge from the alley a different person. This one is sure-footed, laid-back, and critical. She's navigating the streets with ease, as if she's here all the time, and used to the dust in the city.
I hear the figure in the shadows before I see them, and when their hand snaps out and grips my wrist, I instantly morph my arm into a slippery squid texture, and the hand slides off.
"You told me you wouldn't do this tonight, Julienne."
I roll my head towards the sound, watch as Lise steps out of the darkness. She's good; I didn't think she'd find me tonight.
"It would be nice if you didn't blow my cover," I whisper, but there's no one else around to hear.
Lise's standing ramrod straight, her arms clasped behind her. Some call it loyalty, I call it borderline suffocation.
Louder, I say, "You saw what happened; I couldn't stay at the dinner." My eyes accidentally flick down to where her left hand would be, if I could see it, and she notices. She takes a small step backwards.
The silence in this part of the city surrounds us. It's the slums, an area that's too dark for anyone to want to stay. The suns are blocked by the tall city buildings that have cropped up on either side, so no one living here has the energy to alter unless they go further out into the city during the day. Some people don't mind that way of living, prefer it, even, but most like to live in an area with better sunlight access.
"At least wear your mask, then, if you must," Lise finally advises. She's given in, probably on account that I'm right: I can't go back to that dinner. And no one will expect me to, either.
I sigh and reach into my boot, where I always keep my small eye mask. The feathers shine almost iridescent black-blue. "And tell Mickaël he's not off the hook either; you both must attend the next--"
"I won't be telling him anything," I tell her firmly. We both know this, but I purse my lips at her anyway.
She touches her forefinger to her top lip. "Be safe. Or I will drag you back to the château, costume or not."
I turn away, fitting the mask on my face and trying not to let her words sting. She thinks this outfit is a costume, that what I do is a game, that one day I'll grow out of it and realize that sitting in the stuffy council house is a better way to solve problems. Instead of saying anything else, I climb the nearest house, hoisting myself up by the windowsill, and start across the roof. Not running, just walking.
Unlike earlier, I now have the confidence of my second self. Nothing will stop me now, not Lise, or rumors at a council dinner, or the insecurities that run through my head during the day. It's all gone now. There's just one goal for the night: meet up with Lightfoot and make a deal.
* *
previous: https://theprose.com/post/525963/on-the-edge-of-a-bell-tower
next: https://theprose.com/post/529000/they-called-me-raven